New Vitality Through Energy Medicine
Most people would like to be healthier and livelier, happier and more resilient – which is why these days there are so many promised panaceas, from vegan diets to Yoga.  As a naturopathically oriented general practitioner, I have noticed in my examination of patients that quite a few people have energy blocks, which is why it is impossible to make any real progress with the above-mentioned methods. In addition, these energy blocks act subliminally as sources of illness. This book describes practical ways to detect and eliminate these blocks with the aid of a new healing method: Psychosomatic Energetics. The method also helps one get to know oneself and others better.
Modern holistic medicine for energetic harmonization and for profound self-knowledge
How to be livelier and happier with the aid of modern energy medicine.
How to identify one's hidden energy thieves and rid oneself of them.
How to learn more about oneself so as to promote personal development and find one's psychic center again.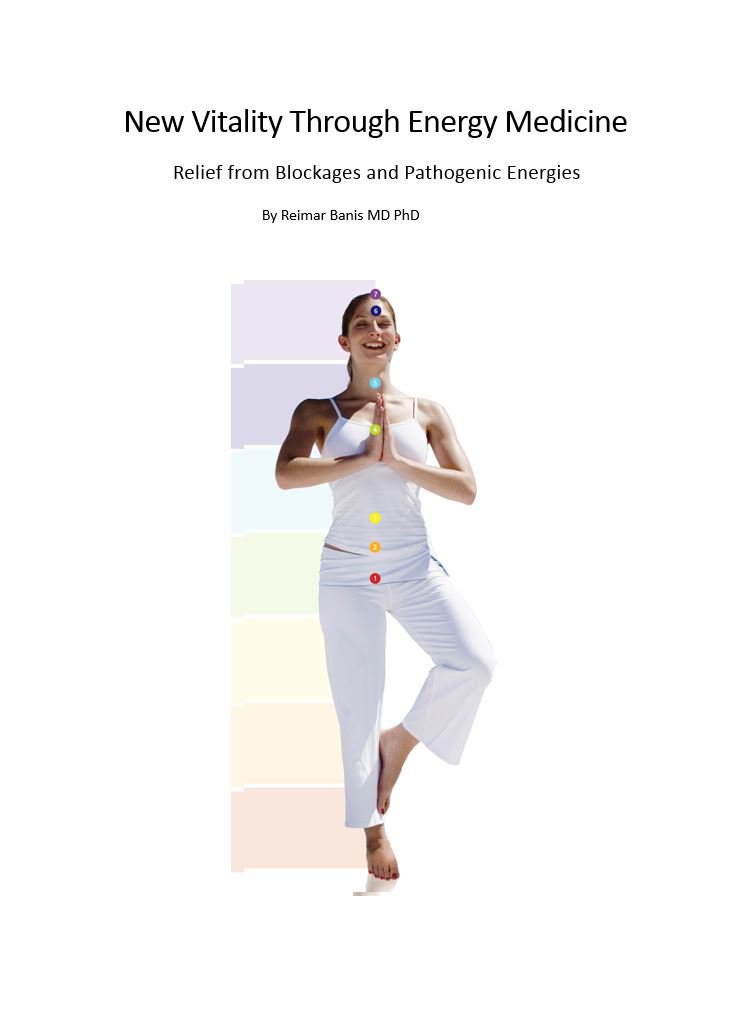 Author: Dr. Reimar Banis
Paperback, 88 pages, 16 color pages
Publisher: Books on Demand Norderstedt Germany
ISBN: 9783734781520, Price 8,49 Euro   
E-Book 1,49 Euro (after 6 weeks 1,99 €) available on Apple Store: http://itunes.apple.com/de/book/isbn9783738691436 
Ebook Store: http://www.ebook.de/shop/action/productDetails?id=9783738691436
Kindle: http://www.amazon.de/New-Vitality-Through-Energy-Medicine-ebook/dp/B00ZXZH97E/ref=sr_1_1_twi_1_kin?ie=UTF8&qid=1436799220&sr=8-1&keywords=banis+reimar+new+vitality